Rending Strike
Jump to navigation
Jump to search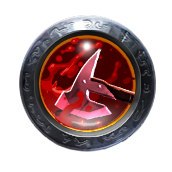 Rending Strike is a Hunter spell that is part of the Quarterstaff Fighter weapon tree.
Axes
Rending Strike
Deals 211 physical damage to an enemy target and inflicts a 5s bleed. The bleed deals 18 physical damage per second and reduces healing gained by 5% (stacks up to three times).
Energy Cost
Cast Time
Range
Cooldown
7
Instant
Melee
2s
Note: numerical values are based on gear with 1060 item power.