Royal Sigil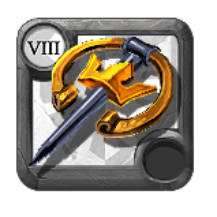 Royal Sigils are acquired by completing Expeditions and Hardcore Expeditions. It's also possible to craft Royal Sigils from Arena Sigils.
Expeditions
Completing a normal Expedition of tier X awards you one (1) Royal Sigil of tier X once every 24 hours.
Completing a Hardcore Expedition in time awards you with one (1) Master's Royal Sigil.
Transmute
Artifact Foundry

Craft one (1) Royal Sigil from two (2) Royal Sigil of the inferior tier at the artifact foundry in every cities around the Royal Continent, including Caerleon.

Arena Master Joan

Craft one (1) Adept, Expert, or Master's Royal Sigil from nine (9) Arena Sigils.
List of Royal Sigils
Adept's Royal Sigil
Expert's Royal Sigil
Master's Royal Sigil
Grandmaster's Royal Sigil
Elder's Royal Sigil
See also