Siphoned energy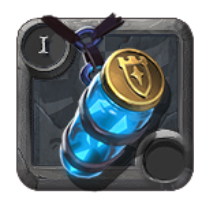 Siphoned Energy was introduced with the Kay Update (December 6th, 2017) for Albion Online, as part of the new GvG Seasons feature.
Over time, Siphoning Mages draw power from the land of Albion and convert that into Siphoned Energy for the guild that controls the territory. This siphoned energy can be converted into Runes, Souls, or Relics to craft powerful artifact weapons and armors, used for craft Battle Mounts, including Mammoths and Basilisks, or used to overcharge equipped items.
The amount of Siphoned Energy harvested by a guilds Siphoning Mages earn Season Points, which are used to determine a guilds ranking in the GvG Season.
The amount of Siphoned Energy produced per hour depends on the continent: Anglia: 30 Cumbria: 36 Mercia: 42
Siphoned Energy can be converted to Runes, Souls and Relics at the Artifact Foundry in Caerleon at the following rates: