Deep Leap
Deep Leap
An active ability found on the third slot of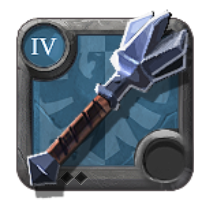 1-handed Maces.

Deep Leap

Energy Cost
44
You jump to a ground target location, dealing physical damage to all enemies in a 5m radius. The further away the target is, the more damage you deal.

14m or further away: 765 damage
Between 8m and 14m away: 564 damage
Closer than 8m: 409 damage

Cast Time
instant
Range
14m
Cooldown
25s
Note: numerical values are based on gear with 1060 item power. Affected values are in bold.